Resources & Tools for Managers
With our wealth of knowledge gained from years of building healthy teams, we're excited to give back to the community. We hope you find the following tools, tips, and templates helpful as you grow your leaders and improve the health of your organization.
Resilient Management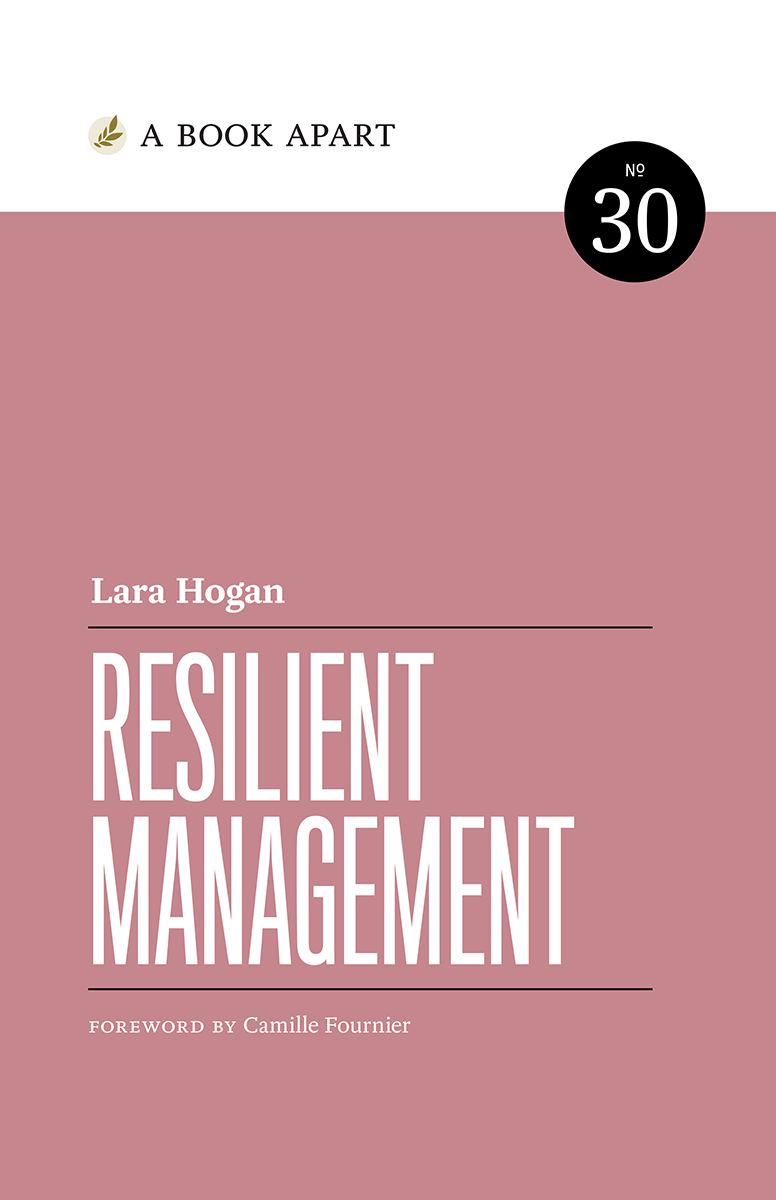 Finding your bearings as a manager can feel overwhelming—but you don't have to fake it to make it, and you don't have to go it alone.
Lara Hogan, co-founder of Wherewithall, shares her recipe for supporting and leading a tech team—from developing your mentoring and coaching skills, to getting comfortable with having difficult conversations, to boosting trust among teammates—while staying grounded along the way.
Whether your title is "lead", "manager", or something else: if you're responsible for supporting and leading a team of people, this book is for you.
Care Packages
Wishing you could congratulate the new manager in your life while also giving them some more support in their new role? Meet our New Manager Toolkit and New Manager Care Package. These tools will help equip them in their transition to management, and include a side of well deserved celebration, all curated by Wherewithall coaches.
Wherewithall has been supporting leaders and managers around the world for years and we've learned that real tools—deployed in the first 30 days—enormously help managers as they navigate their new roles.
So let us help you help that new manager.
New Manager Toolkit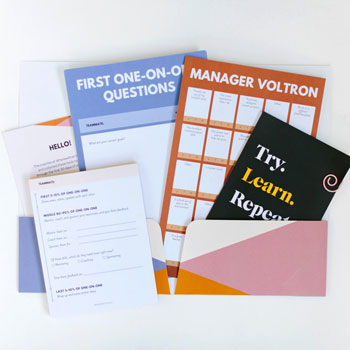 New Manager Care Package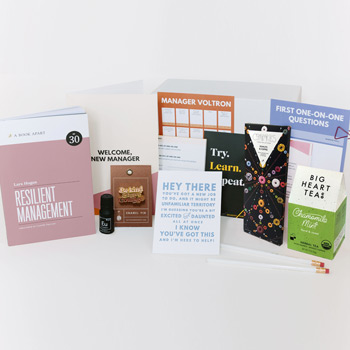 Small Packages is a curated care package company, offering thoughtful gifts for all occasions and dedicated to fostering connection. Through this exclusive partnership, Wherewithall and Small Packages have created a care package for new managers that offers serious support and encouragement.
What people are saying
It's vital to a new manager's success that they know - and feel - that their boss has their back. As VPE of a distributed team, sending physical books and gifts that say "you've got this" (and also help them to get it!) is key to my new manager on-boarding.

Katie Womersley, VP of Engineering at Buffer
Moving from an Individual Contributor role to a manager role can be a scary and lonely career switch. A curated care package with practical and trusted tools, techniques and education material for new managers is the best gift you can make to intentionally support them."

Nassim Kammah, Senior Engineering Manager at Elastic
As a manager who is not-so-new anymore, I can't stress how tough it was to find my own resources and "starter materials" while understanding what it means to ask for help and support. Support comes in all shapes, sizes, and love languages and this care package hits so many of them! I can't wait to order this for myself on a rainy day.

—Neha Batra, Engineering Manager at GitHub
Free Tools
One-on-One Tools
Team Dynamics Tools
Tools for Building Resiliency
People Process Tools
Subscribe to our newsletter to receive these free tools